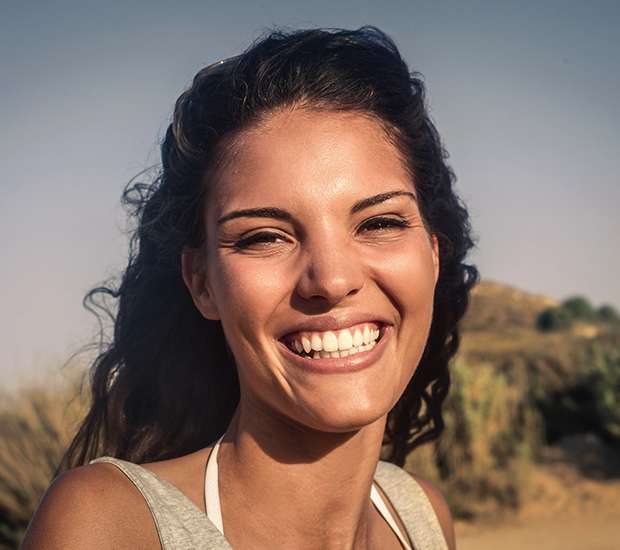 Smile Makeover
Frisco, TX
You deserve to spend your days smiling, and a smile makeover provides a way to put your best smile forward. People are often amazed at what the right combination of procedures can do for their smiles. Our orthodontist and team offer customized plans to help each patient achieve the smile they have always wanted.
Price Family Orthodontics offers smile makeovers in Frisco and the surrounding area. We look forward to helping you on the road to a brighter smile. To learn more about our services or schedule an appointment, call 972-528-5519 today.
What is a Smile Makeover
A smile makeover is a treatment plan of procedures aimed at improving the overall look of a person's smile. The procedures involved in a smile makeover include but are not limited to:
Restoring smiles that contain damaged or crooked teeth
Customizing the approach to the specific patient
Teeth straightening
Teeth whitening
This is only a small list of the wide array of procedures that may be involved in a smile makeover. Think of a smile makeover as a process involving two or more cosmetic or restorative procedures with the end goal of giving a person their best possible smile.
Each smile makeover plan is tailored to a patient's unique needs and desires. The dentist will review the patient's goals and match them with a treatment plan best suited to those goals. As long as they are in good health, almost anyone can benefit from a smile makeover.
Benefits of a Smile Makeover
Increased confidence is perhaps one of the most compelling benefits of getting a smile makeover. According to a study by the American Dental Association (ADA)
one in four adults ages 18-34 avoid smiling because of the condition of their mouth and teeth.
A smile makeover helps eliminate this insecurity so people can feel good about their teeth when they smile and enjoy life more fully.
What many do not realize is that though a smile makeover aims to improve the aesthetics of teeth, it may also improve the health and function of the teeth. For example, teeth straightening helps alter the position of teeth to alter appearance, while also improving any issues with chewing food. In fact, teeth straightening makes it easier to clean the teeth and mouth.
Teeth Whitening
Tooth whitening is consistently one of the most requested cosmetic dental procedures. Bright white smiles are associated with youth, health, and vitality. White teeth can be more difficult to maintain as time passes. The good thing is there are now more whitening options than ever before.
People can get whiter teeth from a dentist or store-bought products. While store-bought products are cheap, they provide minimal changes that are hardly noticeable. There is no replacement for receiving teeth whitening from a qualified professional. Along with being a professional orthodontist, we provide teeth whitening to help whiten the shade of a patient's teeth. We can reduce or eliminate the risk of unwanted side effects such as tooth sensitivity that other store-bought products may cause.. In many cases, patients will continue the whitening treatment at home with their own kit. This way, they do not need to schedule multiple appointments throughout the teeth whitening process.
Teeth Straightening
Now more than ever, people of all ages are seeking a straighter smile. According to one in every five orthodontic patients is over 18.This is due in part to the larger variety of teeth straightening options available than in previous years. From clear aligners, accelerated orthodontics, and clear brackets, orthodontists are making treatment faster and more discreet. It is much easier to make teeth straightening part of a busy lifestyle.
Teeth straightening is a prime example of a smile makeover procedure that offers excellent oral health benefits. Similar to having whiter teeth, a straight smile is also associated with vitality and health. In addition, a well-aligned bite and teeth makes chewing and speaking easier, while also benefiting the ability to maintain good oral hygiene. There are many cases in which teeth straightening procedures also resulted in relief of headaches and jaw pain.
Making a Smile Makeover Last
When the smile makeover is complete, our team will give you all the information you need to get the most out of your new smile and keep it looking fresh for years. Many find a renewed enthusiasm for healthy eating and good oral health habits thanks to their post-makeover smile. Some take this opportunity to cut out teeth harming habits like smoking or drinking an overabundance of teeth-staining beverages.
Caring for a new smile means a good combination of in-office and at-home care. Patients should wear any retainers for the prescribed amount of time to keep their brand new smile aligned. Brushing with a non-ablative toothpaste and soft-bristled toothbrush can help protect the integrity of dental work. As always, patients should have a dental checkup every six months.
Schedule a Visit Today
Price Family Orthodontics loves to see you smile, and we want you to be excited about showing off your smile to the world. To find out if a smile makeover is right for you, call our office at 972-528-5519 to learn more or schedule an appointment.
Frequently Asked Questions About a Smile Makeover
Is a smile makeover expensive?
The cost of a smile makeover varies widely depending on the amount and type of procedures done. For the most part, cosmetic procedures are not covered by insurance. However, many of the procedures that improve how teeth look also improve how they function. Because of this, insurance may cover a portion of a smile makeover. Many patients take advantage of the payment plans we offer, making paying for a smile makeover more manageable
Is a smile makeover painful?
Cosmetic procedures are not associated with significant pain. Teeth whitening often involves no discomfort at all. Working with a professional can help eliminate the chance of teeth sensitivity.. Our team makes every effort to give patients the tools they need to make a smile makeover a comfortable experience. We will thoroughly discuss every procedure with you and what to expect.
How much time does a smile makeover take?
Like the cost of a smile makeover, the time they take varies widely and is contingent upon the number and type of procedures. Typical cosmetic procedures such as teeth whitening take around an hour. Some smile makeover procedures like veneers and teeth straightening must take place over a series of appointments of varying lengths. Once we decide on the smile makeover plan for you, we can give you a pretty accurate estimate of how long it will take.
How long does a smile makeover last?
This is the area patients have a great deal of control over. Some smile makeover procedures need to be redone eventually, even with the best of care. However, good dental hygiene will help you get the most time out of each treatment. Teeth straightening procedures can last a lifetime, provided one wears their retainer and follows aftercare instructions. Avoiding teeth-staining foods and beverages and using whitening toothpaste can greatly extend the life of a teeth whitening treatment.
Can Kids and Teens Have Smile Makeovers?
Smile makeovers are not recommended for people who have not received all their adult teeth. However, teenagers can be good candidates. Teeth straightening procedures at this age can take advantage of the fact that the jaw is still developing. A smile makeover can also be great motivation for teens to adopt and maintain good oral health habits.
Related Posts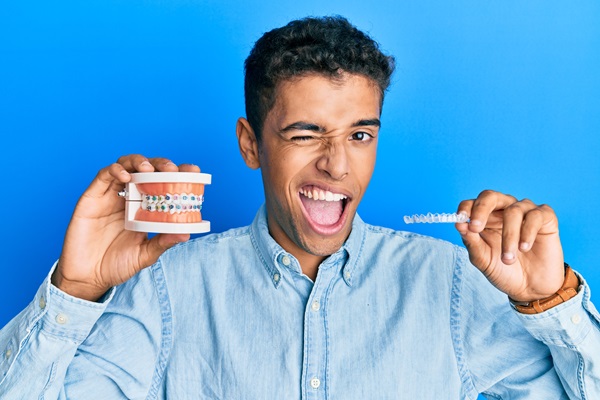 An orthodontist is a dental professional who has the ability to fix, repair, and transform a person's smile. They are trained to provide orthodontic treatment to people who are in need of a new smile. In this day and age, there are many ways that an orthodontist can fix a person's teeth. Over the years,…
Explore additional topics covered on our website: